TechHeads is a two day conference focused on emerging trends and practices for dev teams, with topics ranging from web, cloud and mobile to security and UX.
September 14 - September 15

•
September 14 - September 15

•
September 14 - September 15

•
September 14 - September 15

•
Join the fun - register today!
Don't miss this opportunity to connect and share experiences with fellow tech heads and get inspired by amazing speakers! TechHeads takes place in one of Scandinavia's most active technology hubs with a thriving community of global tech companies as well as innovative start-ups. 
Join us in Kalmar on Sep 14-15 - register today!
Keynote speakers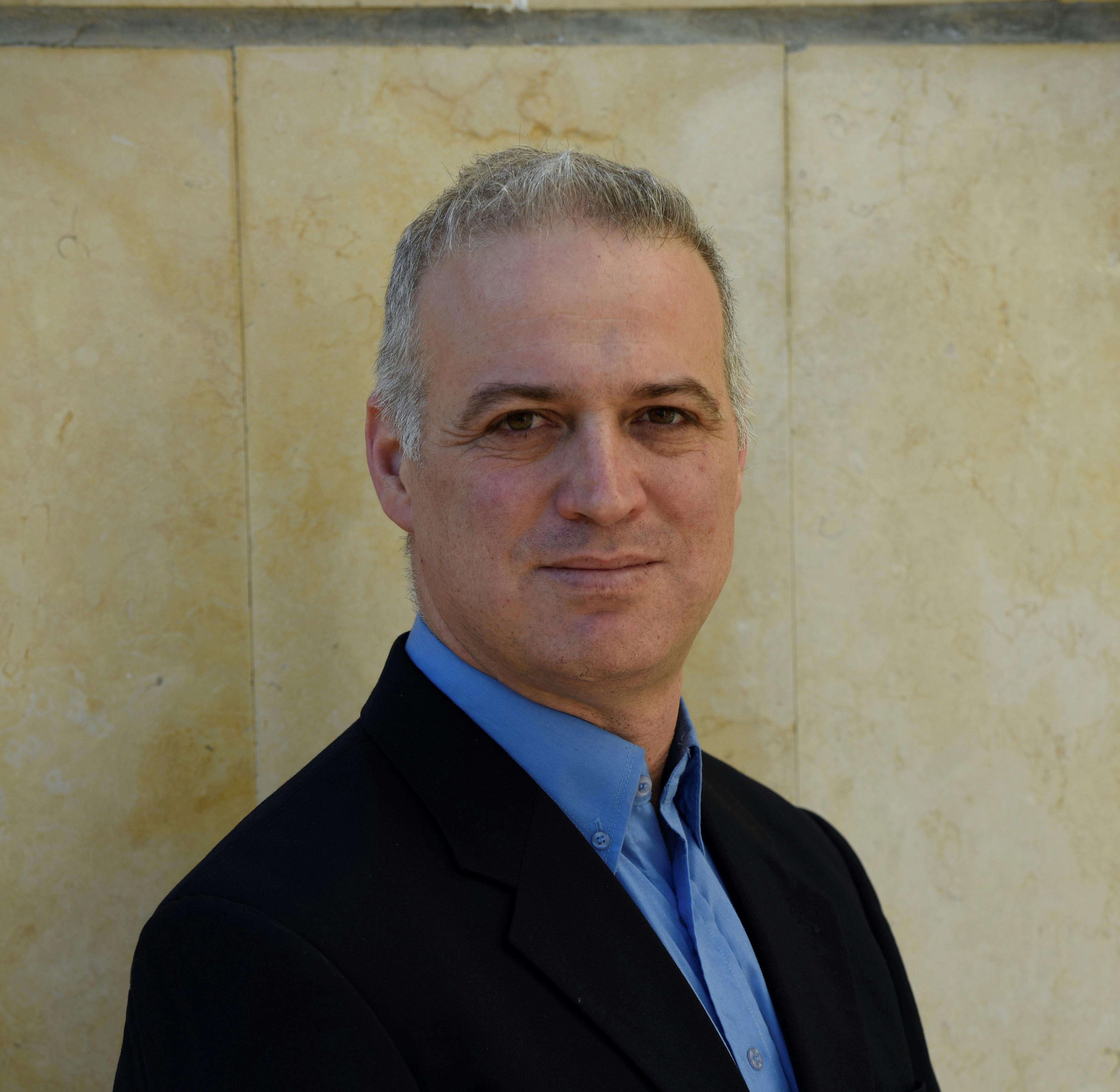 Amir
Elion
Amazon Web Services
Amir Elion
Innovaton at Amazon
How does a large company like Amazon foster a culture of innovation and continue to operate like a startup in many aspects? In this talk, I'll highlight what drives Amazon's long-term innovation at speed and scale, resulting in new offering such as AWS, Kindle, and the Amazon Go Store with "just walk out" technology. I also go through failures such as the Fire Phone and what we learned from it. I'll explain how Amazon starts from customers and works backward to deliver products and services.
About
Amir Elion has led dozens of management, innovation and soft-skills processes, and has a proven track record of leading successful project, product and solution teams, change management and business processes.
Amir has a passion for innovation and tries to implement and share it with others whenever he can. He currently serves as Digital Innovation Lead at Amazon Web Services.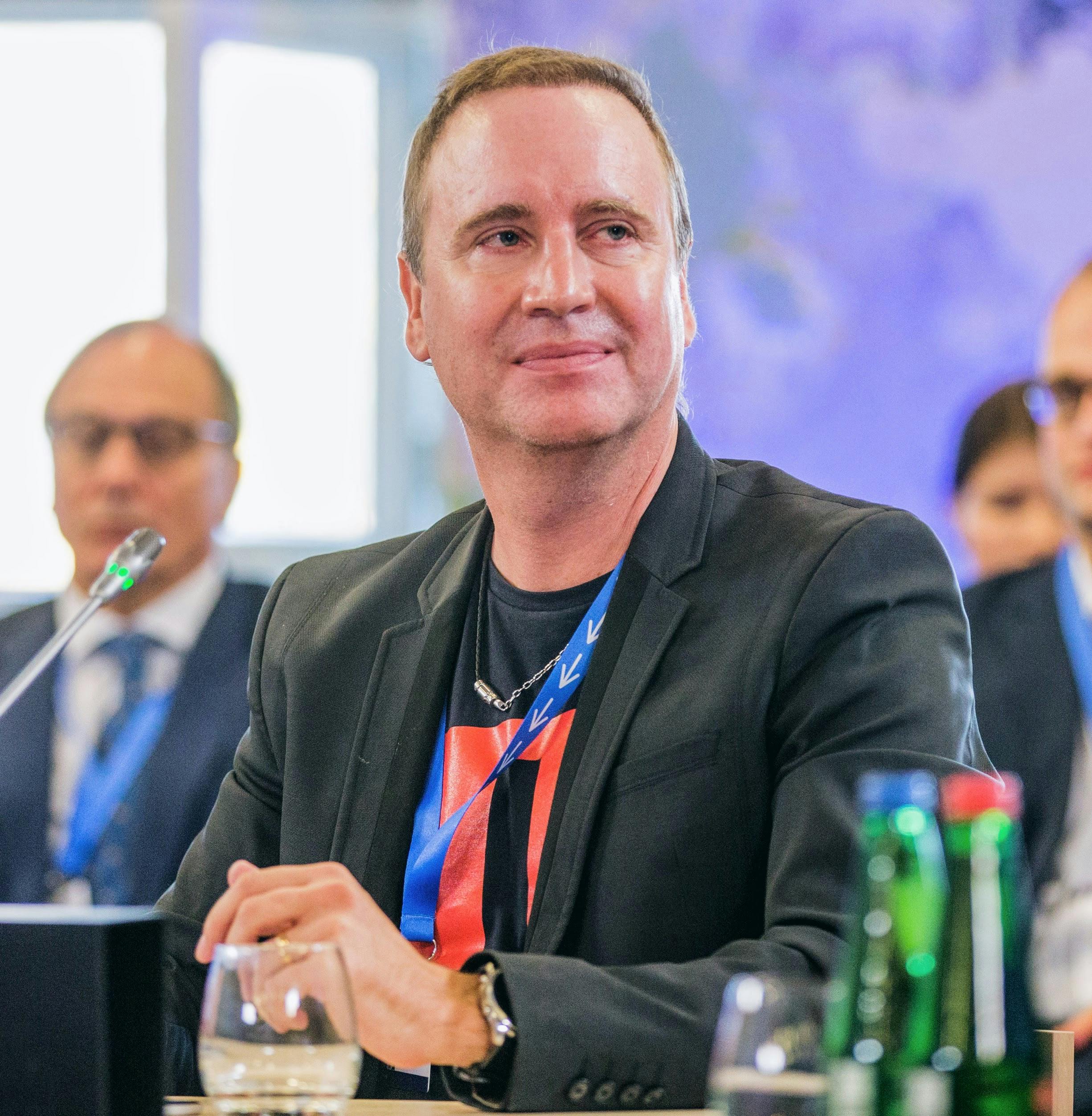 Anders Arpteg
Swedish Security Service
#artificialintelligence
#machinelearning
#deeplearning
Anders Arpteg
AI in the service of democracy
If we can use AI for what it's good for and humans for what they are good at, then we have a possibility to maximize the benevolent use of AI. This is what we aim for at Swedish Security Service: to defend the Swedish democracy and make sure that "what should not happen, does not happen".
About
Anders Arpteg, Ph.D., Director of Data Science at the Swedish Security Service (Säkerhetspolisen). Previously heading up research teams at Spotify and Peltarion, worked with national AI initiatives such as AI Sweden and the Swedish AI Agenda, and received awards such as Lifetime achievement in AI.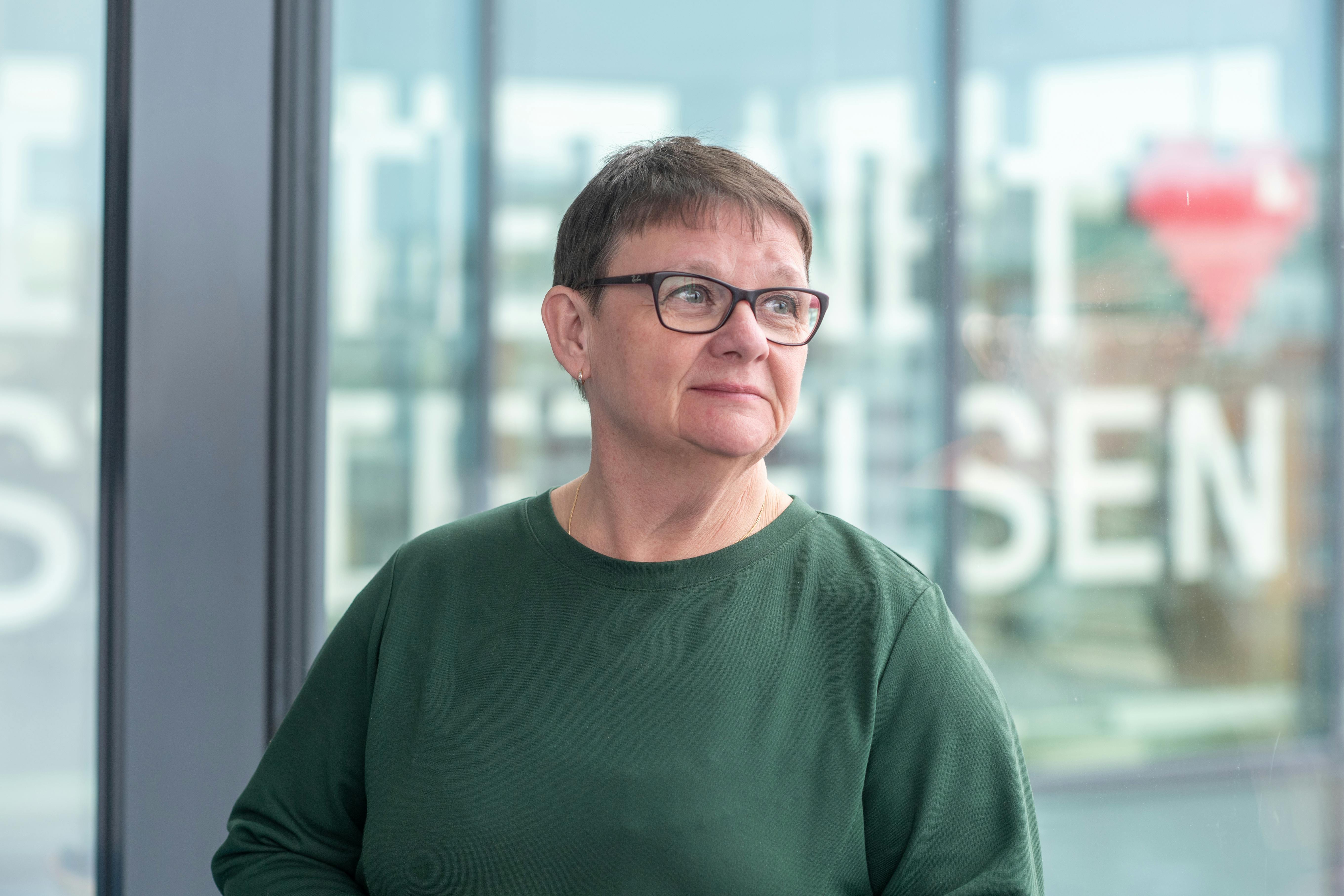 Anne-Marie Eklund Löwinder
Amelsec
#informationsecurity
#cybersecurity
#internetinfrastructure
#DNSSEC
Anne-Marie Eklund Löwinder
What are the keys to the internet and how are they protected?
To protect one of the most important parts of the internet, the domain name system, the IETF (Internet Engineering Task Force) invented Secure DNS, or DNSSEC. During my presentation I will go through the role of cryptographic keys in securing the DNS, how we safely store and use the trust anchor, give an overview of normal operations, explain the adaptations we've made for COVID-19, and the role of trusted community representatives. And tell you about my life as crypto officer.
About
Anne-Marie Eklund Löwinder has been Chief Information Security Officer at Internetstiftelsen, the Internet Foundation in Sweden for almost 20 years. She is ranked as one of Sweden's leading experts on IT security. She is a member of the Royal Swedish Academy of Engineering Sciences (IVA), Section XII, Information Technology, a board member of the Swedish Transport Administration (Trafikverket), the Swedish Defence Materiel Administration (Försvarets Materielverk), the Swedish Tax Agency (Skatteverket), .IE (the Irish top level domain administrator) and the Swedish Law and Informatics Research Institute (IRI).
She is furthermore a member of the information security council of the Swedish Civil Contingencies Agency (MSB) and a member of the Swedish National Digitalisation Council (Digitaliseringsrådet), an advisory board to the Swedish government.
As Trusted Community Representative in the role as a Crypto Officer she participates in the DNSSEC key generation for the internet root zone, appointed by the international organization ICANN (the Internet Corporation for Assigned Names and Numbers). She is also a member of RSTEP (Registry Services Technical Evaluation Panel), appointed by ccNSO, a part of ICANN.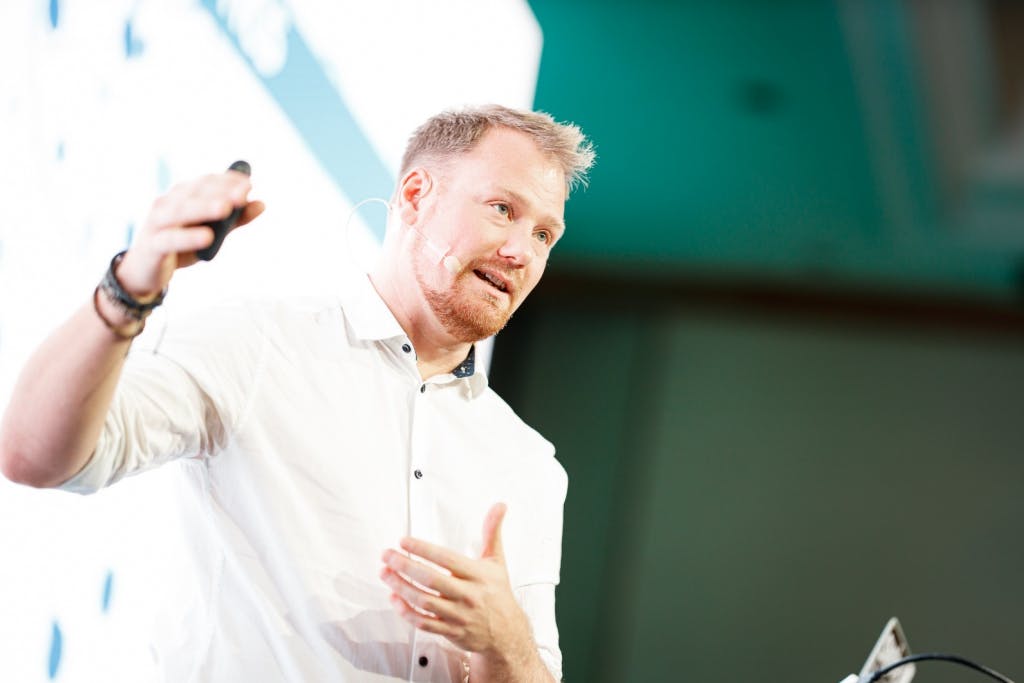 David
Jacoby
Unbreached / Sprinkler Security Sweden
#hacking
#ethicalhacking
#exploitation
David Jacoby
How companies actually get hacked!
What actually happens when you click on a malicious link or open that attachment? What about the debate that MacOS is more secure than for example Windows? I will in my presentation go through a MacOS Attack Chain by doing a live hacking session showing Userland rootkits, techniques for Userland phishing, obtaining root access, bypassing password manager and much more. I will also demystify how cyber criminals actually hack into organisations, and demonstrate these attacks.
About
David Jacoby is one of Sweden's least spotlight shy hackers and IT security experts. He has over 25 years of experience in professional hacking and has won several awards both as a speaker and for his unique research and work to stop digital crime.
In addition to his own research, he has provided technical advice to some of Sweden's most successful IT security companies. He has acted as an advisor to books such as David Lagercrantz's sequel to The Millennium Trilogy. He has also been described himself in the books "A Guide to Kernel Exploitation: Attacking the Core", "Generation 500", "Svenska hackare", and most recently "Cybersecurity ABCs". In 2021, Stöldskyddsföreningen (the Anti-Theft Association) gave David his token of merit for his work to stop digital crime.
David is often seen on the TV screen and most recently in SVT's success "HACKAD_ "where he and his three colleagues hacked Swedish companies live.
David currently runs two of his own companies, Sprinkler and Unbreached.
September 14
---
---
09:30
Pre-conference session with Amazon
---
---
12:15
Welcome!
Louise Östlund, Kalmar Science Park
---
12:30
Keynote presentation
What are the keys to the internet and how are they protected?
Anne-Marie Eklund Löwinder, Amelsec
Developers' track
System architects / Projects Managers / Designers' track
13:30
What's in your application? Securing your code and the things around it
Sebastian Olsson, Truesec
How to build a future tech-stack with microservices
Marcus Persson & Osama Zarraa, Kalmar Energi
---
14:20
Building scalable micro front-ends on the Jamstack
Samuel Horn af Rantzien, Prismic
Digital Edtech solutions for business and education
Stefan Petersson, Tietoevry & Maxe Axelsson, Edtech Solutions
---
---
15:30
Jetpack Compose, the future of Android user interface development
Robert Söderbjörn, Bontouch
Infrastructure as code (IaC) in practice, how do you really do it?
Andreas Johansson & Henrik Leion, Tietoevry
---
16:30
Keynote presentation
Innovation at Amazon
Amir Elion, Amazon Web Services
---
17:45
Social event: networking, food & drinks at our partners' offices followed by pub night at Pipes of Scotland
September 15
---
08:00
Keynote presentation
How companies actually get hacked!
David Jacoby, Unbreached/Sprinkler Security Sweden
Developers' track
System architects / Projects Managers / Designers' track
09:00
Security in agile development - is it possible?
Alexander Mohlin, Softhouse Consulting
What are inclusive products and why should I care?
Josefine Söderin, Bontouch & Tommy Feldt, Useit Consulting Sweden
---
09:50
Why TypeScript matters
Jesper Håkansson, Beanloop
(Presentation will be held in Swedish)
Making outcome-driven product management come to life
Nicole Landgraff, Delibr
---
---
11:00
How to securely fetch cute cats from the Internet
Filip Trönnberg, Bontouch
Web3, bored apes or a decentralized revolution?
Johan Leitet & Niklas Emevi, Linnaeus University
---
12:00
Keynote presentation
AI in the service of democracy
Anders Arpteg, Swedish Security Service
---
Venue
TechHeads 2022 will take place at Kalmarsalen in the center of Kalmar.
Kalmarsalen Konferens och Evenemang
Skeppsbrogatan 49
392 31 Kalmar
Social event
In the evening of September 14, our conference partners invite all attendees to a social event. Don't miss this opportunity to get to know the other attendees and our partners in a more informal setting. Food and drinks will be provided, and the event is free of charge.
More information about the event will be proivded shortly!